Recent Clients We've Helped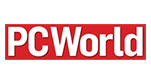 Recent News
02/11/16 -

PePcon just got PeP-ier! Sessions and speakers announced! Visit http://www.pepcon.com for details — and save $200 with Early Bird and FEB100 code (through 2/29)

09/30/15 -

David and Anne-Marie had a blast at Adobe MAX. Watch their Tips and Tricks Session Now!

09/24/15 -

If you find yourself creating the same kind of document over and over again, a template can save you a tremendous amount of time. Check out Anne-Marie's new lynda.com course, Designing Templates with InDesign to learn everything you need to know about creating beautiful templates!