Recent Clients We've Helped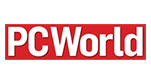 Recent News
11/20/13 -

Anne-Marie & David updated their lynda.com video title, "in Design Secrets" to include a segment on making custom arrow heads. Check it out. 

06/09/13 -

Anne-Marie just finished recording 2 titles for lynda.com! She added 26 new tips to the InDesign Secrets series, and the other one is a brand-new course on best practices for using Word and InDesign together. They're being edited and tested, should be published soon.

05/11/13 -

Welcome to Bella and Barkley, two new doggies we just adopted from the Orphans of the Storm shelter in Deerfield, Illinois! When you call the office you may hear them in the background.