Recent Clients We've Helped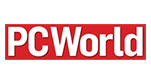 Recent News
09/22/16 -

If InDesign is your tool of choice, you seriously don't want to miss our 2016 event, The InDesign Conference, November 7–9 in Washington, DC. Meet members of the Adobe InDesign team, plus experts from around the world, and get in-depth, cutting-edge information about our favorite page-layout app. Sign up today, before we sell out!

04/27/16 -

Need to share assets between the Adobe and Microsoft suites? Check out Anne-Marie Concepción's latest Lynda.com course, Managing Conversions Between Adobe CC and Microsoft Office. Find solutions to your most common challenges, improve your workflow, and get the results you want! 

02/26/16 -

If you find yourself creating the same kind of document over and over again, a template can save you a tremendous amount of time. In her lynda video, Designing Templates with InDesign, Anne-Marie "Her Geekness" Concepcion shows you how to use InDesign to find and create templates and clean starter docs that fit your needs.